Susan's first collection of microfiction, Loopholes, was released on 1 December 2016, published by Spineless Wonders. Finalist in the Small Press Network's Most Underrated Book Award (MUBA) 2017.
'To succeed, microfiction must combine efficiency of text with immediacy of imagery and neat narrative twists, all in a space small enough for a single reading. It's an artform that Susan McCreery shows a masterly command of.'
Hilary Simmons, BOOKS+PUBLISHING
---
Waiting for the Southerly, published by Ginninderra Press, 2012
Commended in the Anne Elder Award 2012 for a first book of poetry
42 pp poetry collection
'This first book is packed with clear-eyed veracity, offers a shining resilience, personal insight and shared comfort…we are enjoined, a chorus.' Les Wicks
'These are works of elegant simplicity, built of language that is tough and resilient as tendons, yet with tenderness and poignancy to take your breath away. Susan's voice speaks directly in your ear, intimate and honest in what is a poetic act of trust. This is a beautiful first book which won't be her last.'  Richard Morecroft – broadcaster and author.
'Susan McCreery is a poet who knows people, their pains and their delights, as well as she knows the turning of the seasons, the ocean in its moods. The book is notable for the succession of sharp images that focus the imagination to reveal a rich world beneath the cool, breeze-ruffled surface.'  Ron Pretty
'These poems walk a long tideline, along which a whole life is arrayed…childhood; marriage; Greece; birds; seasons; and above all, always, the sea and the light and the weather upon it. They read like aspects of a place on earth. They are humble and proud and softly-spoken. They are brave and wise and self-sufficient. The poems are melancholic—they know all things end, the beautiful and the violent equally. But they don't despair. McCreery's utterance is undemonstrative, careful, natural—lyric in its refusal of excess and banality and in its careful attention to the cadence and texture of things. Read these poems, and read them again. Take them, like a walk on the beach; sit with them like a meditation.'  Mark Tredinnick
---
ESCAPE (published by Spineless Wonders) features Susan's story 'The Gardener', which won First Prize in the Carmel Bird Short Fiction award 2011
'Highlights include the moving My English Homework by Ryan O'Neill, Andy Kissane's tale of the painter Chagall and the award-winning story by Susan McCreery, The Gardener, with its sinister portrait of a certain kind of adolescent girl.' Kerryn Goldsworthy,      Sydney Morning Herald
---
'Of Coffee, Vegetables and Hair Colour'
appears in The Sleepers Almanac No. 7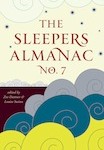 '…['Of Coffee, Vegetables and Hair Colour'], in seeming to tell the tale of a woman's friendship with a neighbour, ends by highlighting the faint transitions that occur between a husband and wife, transitions that come unplanned and unbidden.' Diane Stubbings, The Canberra Times
'…three excellent stories about family: Troy Hunter's Snake Skins, Michelle Radtke's Half Moon and Susan McCreery's Of Coffee, Vegetables and Hair Colour.' Kerryn Goldsworthy, Sydney Morning Herald
Read 'Monoculus' – a Flasher (flash fiction) in Seizure here
---
'Now, Voyager'
appears in The Trouble with Flying and other stories (Margaret River Press). 'Now, Voyager' was Highly Commended in the Margaret River Press short story competition.
'The Uninvited' appears in Lost Boy and other stories (Margaret River Press).
Both books can be purchased here
---
'Hold-up' and 'Lights' appear in Flashing the Square, and 'Eight Seconds' and 'Fire Under the Skin' appear in Writing to the Edge. 'Safekeeping' appears in Out of Place. All published by Spineless Wonders.
'This collection of microfiction and prose poems [Flashing the Square] takes its name from an event at the Melbourne Writers Festival, where these miniature vignettes and mini-narratives were flashed on screens in Federation Square. There's a high standard of writing here across a broad range of subjects.
The best contributions are full of potential and feeling: Susan McCreery's one-paragraph sketch of a service-station hold-up fills the reader with dread, and Michelle Wright's 'Taken', about a shark attack, with a kind of difficult grief. Ally Scale's 'I Do' is heartbreaking and Shady Cosgrove's 'Call an Ambulance' quite terrifying; for some reason the stories about unreasoning violence work best. Other contributors include such familiar names as Kirsten Tranter and A.S. Patric, as well as Angela Meyer whose recent collection of micro-stories, Captives, showed her mastery of this demanding little form.' Kerryn Goldsworthy, Sydney Morning Herald
'This latest collection [Out of Place from Spineless Wonders] features a wide assortment of Australian writers, including the revered elder of Australian poetry, John Tranter, new literary star Ceridwen Dovey, and two visitors to Sydney's Wayside Chapel, Robert Hannah and Trinity Morris. The theme is travel, not only in the geographical sense, but also including the idea of inner displacement. The form seems to work best when focused on a moment of trauma, drama or rupture, as with Bronwyn Shirley's Mimosa Pigra or Susan McCreery's powerful Safekeeping. Other standouts include Spare by Angela Meyer, whose tale of a tooth expertly uses metaphor in creating a mood of uncertainty and disquiet.' Kerryn Goldsworthy, Sydney Morning Herald